Hola Chicas!
I am very excited about writing/language this week.
The series has "How Sentences Begin and End". Really?
We have been in school for 148 days.
I would hope that they have a firm grasp on How Sentences Begin and End!!!!!!
I didn't take any pictures today....boo!
My phone was dead and my camera was on my desk at home.
But we started Abby's Pop Rockin' Writing Unit today.
I used a colorful gift box with ribbon. It is a little smaller than a pop tart box.
You would have thought I had brought in a box as big as the room.
They ooooo-ed and awwwwww-ed.
Lots of guesses-
one stinker did guess candy- but I am a no food room this year (two peanut allergies)
so one of them blurts out "You know she won't give us candy! 'Member? It aint her job to rot our teeth!"
(The things they 'member).
Anyhoo. The box is filled with packages of pop rocks....It is going to be so much fun!!! shhhhhh! they still don't know.
Now, if I can draw your attention over to the right-
you will see that I am only 3 lovely followers from being at 250.
250!
That's 1.3888888889 followers per day since my blog started.
Some might think that you can't have .3888888889 followers- but some of these ladies are teeny tiny! (I crack myself up!) Love you, Kristin!
I asked 3 of my buddies- (I just tried to mix "blog" and "buddies" together, but it sounded like "bloodies"- just doesn't sound right. I wouldn't want someone to call me their "bloody")
Reagan
Holly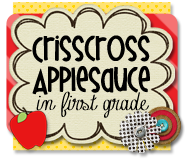 Staci

to help me celebrate....and guess what- they said yes! All three of them!



They are all three very generous

and there may or may not be
a car and cruise being given away this time.....


ok, that's a lie.


But one of them is thinking of giving away $1000!!!


Ok, that's a lie, too.

There might be Tpt gift certificates, colorful units, and cutie pa-tootie coffee cozies.
There might be THREE winners!
There might be a chance that I will come to your house and perform hits from the '80s!


ok, the first two were true- but the last one was a lie....


I was just trying to buy your blogships
get you to come out and play!!!!



Well, I have a book to finish- my work is never done


another lie


My work is done and I get to read a book for fun!!!!!

Send a bud or two over here so I can get this giveaway going!!!!