Great Buckets of Wild Geese- People!
We have winners out the Wahzoo! And more Wonderful prizes to come.
(When I see the word "prize" I picture in my mind those mirrors from the fair that had
Def Leppard etched on them. You can giggle to yourself if you have one- or any of the big hair bands on a mirror)
hee hee
These are winners from the last giveaway
This is Ashley Clark.
I have sent your info to the "prize contributors"- sorry- no Def Leppard Mirrors this time- maybe next time.
These are the last of 500 Followers Celebration Giveaways.
I know.
Insert sad face here ------->
But the good news is that we can get back to WTH Wednesdays and How did you get here? and Are you Freakin Kiddin Me Fridays and oh, yeah, that teaching thing that I do!:)
I hope that everyone has enjoyed trying to win items from bloggers and creators that you already knew and that you got to know some new ones!
From Cheryl
This 43 page pack was created to use with my class in the beginning of the school year. It is a great introduction to letters for Pre-K or Kinder and a great review for First Grade.
a Rafflecopter giveaway
From Michelle @
Schedule pictures are a lifesaver! You never have to answer the question, "What's next?" again!
a Rafflecopter giveaway
From Mandy@

Any Item from her store
a Rafflecopter giveaway
From Rachel @
These lessons are intended for use as one-day emergency substitute teacher lesson plans. They can be downloaded by a classroom teacher to keep in a substitute binder or by a substitute teacher to keep handy in your bag of tricks. But they can also be used a lesson at a time. The lessons are literature-based and aligned with reading, writing, and math Common Core State Standards. These lessons are written at a 1st grade grade level, are based on Skippyjon Jones and include:
- A warm-up
- A reading lesson
- A language arts lesson
- A social studies lesson
- A science lesson
- A math lesson
a Rafflecopter giveaway
Sarah From

TONS of Common Core Standards met in this unit:
K.CC.1 – Count to 10 by ones
K.CC.2- Count forward beginning from a given number
K.CC.3 – Write numbers from 1-10, Represent a number of objects with a written numeral
K.CC.4 – Understand the relationship between numbers and quantities
K.CC.5 – Count to answer "How many?" questions
K.CC.7 – Compare two numbers between 1 and 10 presented as written numerals
a Rafflecopter giveaway
Sally from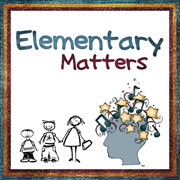 Here are 5 Bingo type games with dice to practice basic math skills. The roll of the dice determines which items to cover. Sometimes there's a decision to make, so the children get to use some strategic thinking.
a Rafflecopter giveaway
Fern from
This Zip File is a bundle of my EIGHT most popular ADDITION center games. 410+ Pages!!
COMMON CORE STANDARDS
1.OA.1
Represent and solve problems involving addition and subtraction.
1.OA.3
Understand and apply properties of operations and the relationship between addition and subtraction.
1.OA.5
Add and subtract within 20 with counting.
1.OA.6
Add and subtract within 20.
2.AO.1
Represent and solve problems involving addition and subtraction.
2.OA.2
Fluently add and subtract within 20 using mental strategies
a Rafflecopter giveaway
Layla from
Fancy Free in Fourth
Streamline teaching idioms by presenting an idiom a day with this daily activity pack of 144 of the most commonly used idioms.. Students will love this quick and fun activity. You will hear them use these idioms both verbally and in their writing. In addition they will be better prepared for when they see one on a state test.
a Rafflecopter giveaway
Rebecca from

(Yes you have seen me give this away before- but I didnt really give it away because I didn't add her rafflecopter)
This is a great game for beginning learners! Match the tally marks to the number on the ladybug cards.
a Rafflecopter giveaway
Julie and Krista from
The Jr. Olympians is geared toward Primary grades and is designed to introduce and study Greek and Latin Roots. The program can be downloaded on day - implemented next and can be started any time of the year!! Research strongly supports that learning roots is beneficial to all levels of readers.
a Rafflecopter giveaway
Reagan from
This packet is all 6 of my daily math packets in one! 130 pages of daily work.

These pages can be used for small group, whole group, morning work, seat work, daily warm up, or homework.


The intent with these pages is independent review of key math skills taught in kinder and first. These packets are mostly geared toward first grade, but high kinder and low second graders would benefit from the skills in this packet in a small group or differentiated time of class.


The pages keep the same structure throughout the different packets, but the skills and themes change to keep the interest high.


I use these as my morning work as well as review at the beginning of my math block.
a Rafflecopter giveaway
And
Barbara from
An AUTHOR's SIGNED COPY of Have You Filled a Bucket Today?
Wowie wow wow!!!
a Rafflecopter giveaway
Thanks again for all your bloggy love-
check back Monday to see the final winners!!!!
Have a great rest of your weekend- I am heading to my Google Reader to do some catching up!