I am CURRENTLY behind on acknowledging a LOVELY award that was sent to me
from Sheree, Chrissy, Stacey, Laura, and Sandy!
I would like to pass it on to :
Melissa from:
(we share a love of chocolate)
Kacey from: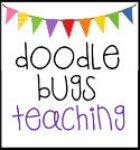 ( love her doodles)
Lisa from:
(Lisa is a new blog- super cute- be sure to follow)
Laurie from:
" style="width: 129px; height: 129px;"/>
(I love the word "chick-a-dee"...that's what I call my not-so-baby-girl all the time)
And I think I need to make my Currently more current! I filled it out the evening of the 6th!