Hello and Happy Tuesday to you-
Have you been keeping up with all of the giveaways lately? Whew!
Teachers have a lot of love to give (and units)
These are the winners from the last ones:
Now for this evenings giveaways-
From Patty
@
This set of mulitiplication task cards contains both color and added black and white copies for those who can't copy in color. The clip art and fonts are from D.J Inkers which I hold a license for. (gotta love DJ Inkers!) For my second graders who have to start mulitiplication, they need to see pictures to help them see the process. You may have 3rd, 4th or even special education students who might benefit from this. There are task cards, a recording sheet, and an answer key. This is self checking so it can easily be put into a center. You could also use it as a scoot game.
a Rafflecopter giveaway
From Rebecca @

Rebecca's Description:
This is a great game for beginning learners! Match the tally marks to the number on the ladybug cards.
From Heather @
Use this activity after you have taught the concept of adding doubles, +0, +1, and +2 to check student understanding or to give your students more practice.
a Rafflecopter giveaway
From Arlene @
This ELA Fall Unit includes a Shared Reading Book, 3 Mini Make and Take Books: 1 for students at the Kindergarten Level, one at the 1st grade level and 1 for at the at the 2nd grade level (Beginning of 2nd grade) and 3 differentiated Writing activities for K, 1st and 2nd grade. Also great for ESL students,Struggling readers and Substitutes Teachers.
a Rafflecopter giveaway
Jennifer @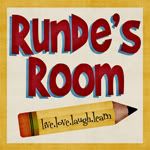 Jennifer's Description
This resource contains over 100 questions and reader response prompts to use for comprehension checks after reading ANY text. They can be used for guided reading groups, after read alouds, during whole-class shared reading activities, for partner discussions after independent reading, or for language centers. Comprehension questions satisfy common core standards for Reading Standards for Literature (1-10), and Reading Standards for Informational Text (1-10).
a Rafflecopter giveaway
Tracy from
This fall craftivity not only allows the students to create themselves bobbing for apples, but also to imagine and then even experience biting into an apple. Students will build descriptive vocabulary in order to share each of the senses on an organizer. Then students will complete the writing prompt. Two styles of prompts provided; one regular lines and one has large Kindergarten/First grade lines.
a Rafflecopter giveaway
Kelley from
Wanna get the most out of your share time? Try incorporating these post-share writing and listening activities in your classroom this year. From persuasive writing and narrative stories to question writing and compliments, these packet covers most of the first grade common core standards for both writing and listening/speaking.
a Rafflecopter giveaway
Mel D from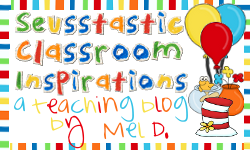 This is by far the BEST behavior modification I have ever done! I got rid of the treasure box and give these reward coupons instead. This intrinsic reward system is extremely popular in our elementary school! The students have to earn the coupons. Stop by my blog and find out how I implement this behavior reward system into my own first grade classroom! There are 55 different coupons to chose from! Trust me your students will be over the moon excited about these!
a Rafflecopter giveaway
I thank everyone who has stopped by to celebrate with me!
Be sure to come back and check-
AND please make sure the email address that is Rafflecopter is one that is correct-
you don't want to miss out on a great product because it might be floating in
cypberspace!
I don't want to give anything away-
what am I saying? I am trying to give EVERYTHING away-
but there just might be an autographed book to be given away soon- there could also be some
HUGE Daily units.....hmmmmm....Check back for winners!
And be sure to enter them ALL- there are quite a few bloggy buddies who have won more than once:0
SMooches <3 br="br">3>