Shhh....quiet...
We don't want anyone to know I am in the office on the "puter-com" (that's what Chickadee used to call it)
If I get busted (by anyone) it could be ugly.
I have so much left to do-
I am almost done packing-
I can't zip it up for good because I know I will forget something.
I have already planned all of their meals for the time I will be gone.
I have finished most of their laundry.
I have made a list of a few things to pick up tomorrow.
With all that I have left to do- I couldn't stop thinking about the blank Currently template that was on
my desktop- so I had to come in here and fill it out.
(I am also loving that in a few days I get to meet our lovely Currently creator face to face) YEAH!!!!
But I am starting to get nervous.
Remember how freaked out I was about the TN meet up- and how I was going to get there and not have to drive it?
Well, I have no worries about driving to the airport- that's covered.
My transportation once I get there is covered.
And I don' t think I run much risk of them asking me to fly the plane....oh dear Lord, I hope not-
Great, now I've given myself SOMETHING ELSE to worry about!!!
It actually isn't the plane at all- it's the airport-
I have never flown alone before.
I'm a big girl.
I am in charge of up 24 separate people throughout my day-
but for some reason I am getting very anxious about taking care of myself at the airport.
The MR says I am too old to have one of those attendants accompany me.
And he thinks a note pinned to my shirt will make me look too vunerable.
Maybe I'll have to wake Reagan up early (she loves getting texts from me at 5:30am- even if I DIDN'T send it then- love ya!)
and I will make her Face Time with me the whole time and she can be my eyes and ears and direct me to the right place.
I have to skadaddle.....I hear footsteps......
now go link up with Farley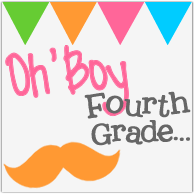 shhh...quietly:)